CHARITABLE ANNUITY
A Charitable Annuity allows you to make a charitable gift today, receive an income for life, avoid capital gains, support your favorite charities and even possibly earn an immediate charitable tax deduction.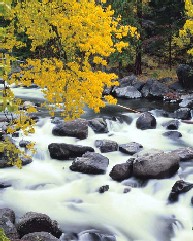 A Charitable Annuity is one of the most efficient charitable planning tools available today. They deliver many benefits to the donor while greatly simplifying the charitable giving process.

This site has been designed to give you a comprehensive understanding of Charitable Estate Planning using a Charitable Annuity. We have designed a complete, easy to follow process that will guide you along the path to a complete charitable giving solution with all the benefits that this product delivers.
Simply click on the links on the left side of each page to learn more about the numerous benefits a Charitable Annuity provides.
We also offer a FREE information kit that you can use to create a personalized charitable giving plan using a Charitable Annuity. Click here to request your Free Charitable Annuity planning kit or use the button near the top right side of each page and your FREE information kit will be on its way.
We also give you access to Planned Giving specialists that are available to answer all your charitable giving questions in a knowledgeable, and professional manner.
Just go ahead and give us a call Toll Free at:
800-944-7730.
Our mission is to constantly stay up to date on the different Planned Giving options available in the marketplace and look to match the best product that accomplishes the potential donor's needs. This way we are helping to create a win win situation for both the donors and the charities they support. In short, we think you'll be amazed when you see what a Charitable Annuity can do for you, your family and the charities of your choice. Planned giving is our specialty. We are here to help, so go ahead and contact us today. You and the charities you support will both be glad you did.